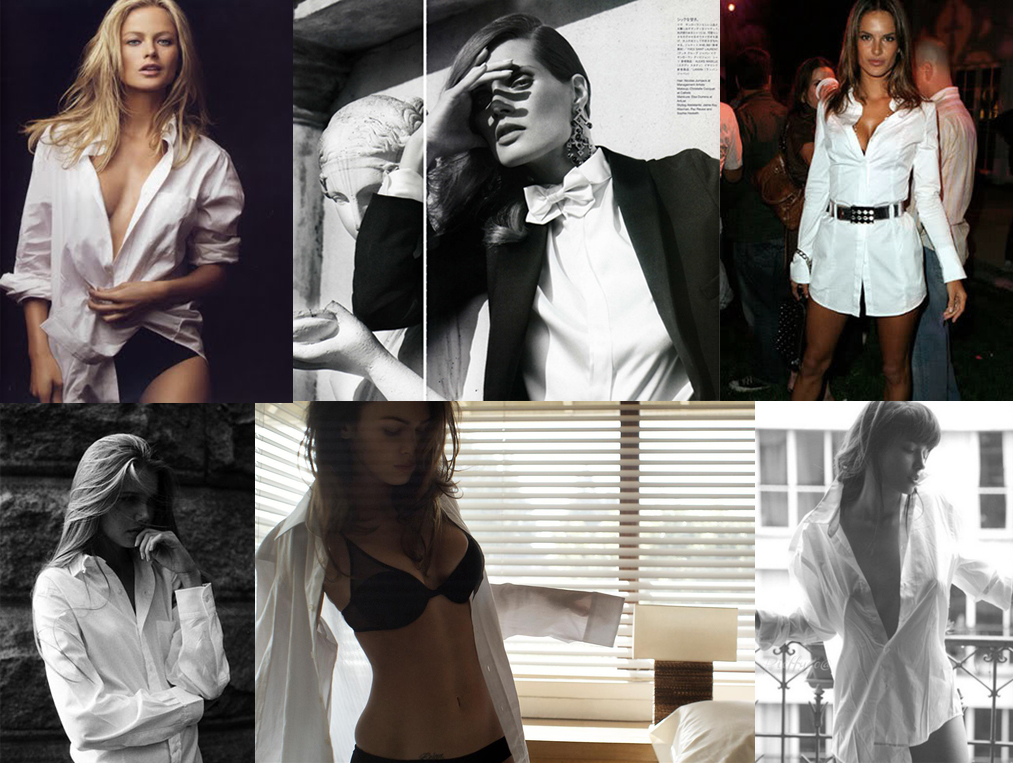 03 Oct

A Woman's Closet

A woman's take on a man's crisp white button down: They probably own at least 10 men's white dress shirts.

They go with almost everything in a woman's closet, from vintage Levi's and some sneakers, to tight pencil skirts. You can wear it with a leather skirt and with some stellar black stiletto pumps for a late lunch over the weekend or evening week night. The fashion choices are endless.

Before Tom Cruise in Risky Business, Marilyn Monroe and Jeanie did a heck of a job making that crisp white men's shirt, making it a fashion staple for even woman. Practical, unpretentious, crisp, simple, yet still sensual, you had Uma Thurman in a white button down during her scene with John Travolta in Pulp Fiction. Barefoot wearing an over-sized white button down and basic Capri pants, Uma Thurman told Saturday Night Fever himself, "I do believe Marsellus Wallace, my husband, your boss, told you to take me out and do whatever I wanted. Now I wanna dance, I wanna win. I want that trophy, so dance good." Audrey Hepburn in the 1950's, Diane Keaton playing Annie Hall, Sharon Stone wearing her husband's shirt tied back with a dragonfly brooch to a red carpet event in 1998, these women are the white shirt cavalry.

So what makes this look so alluring? Is it the suggestion of a morning after? The contrast of feminine and masculine? You have to admit, there's something territorial about it. We'll happily post any customer photos of girlfriends wearing your Esposito white button down shirt. (you have share the mojo.) But until then, enjoy this blog and gallery of lovely ladies traipsing about town in our favorite outfit.