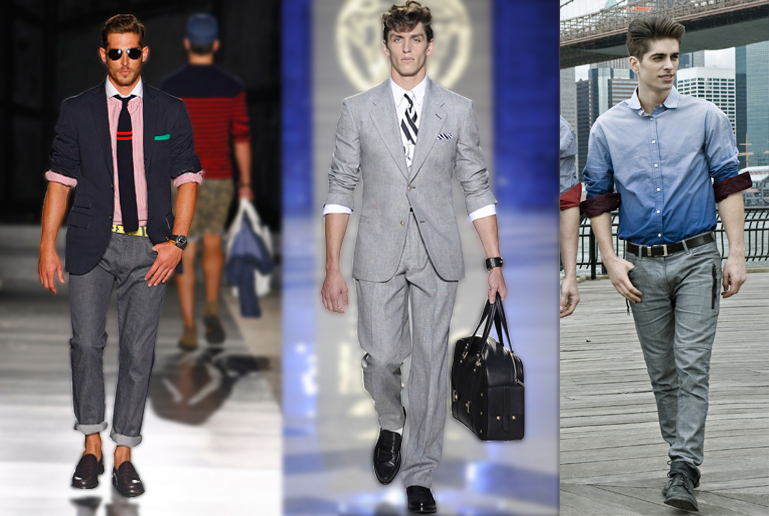 03 Oct

Roll, Baby, Roll…

When the temperature starts heating up in the office, so should your wardrobe. And this doesn't mean sacrificing your style, this means adjusting it.

How to stay cool? You roll.

While there is no "right" or "wrong" way to roll up your sleeves, certain sleeve rolls can look cleaner and sharper than others. Want to hear the types of roll you could do? Keep reading.

1. The Simple Roll-This is the go-to for most men, and is sometimes also known as the Basic or the Classic Roll. Flip that cuff up once or twice, and you are good to go. Too boring for you? Scroll to number 2.

2. The "Workman's" Roll-You've been working a hard day in the office. It's hot. You're frustrated. And you are hitting the streets to your next indoor (or outdoor) scene-Happy Hour. 3 to 4 rolls, and you are in business. This sleeve roll can be brought out when there is a need for heavy lifting or hard work involved, hence it's name.

3. The Inside-Out Roll-Personally, our favorite at Esposito. Why? Because you could showcase that inside red cuff lining with this stylish roll. Unbutton your sleeve, roll the larger part up and show some contrast at the cuff.

So go ahead, roll it up, boys.